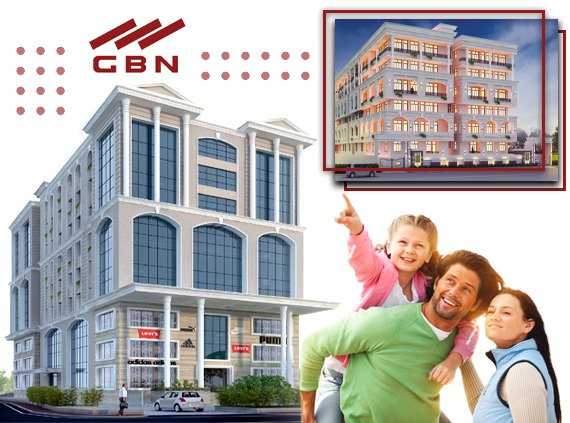 ABOUT
GRIH BHOOMI NIRMAN PVT. LTD.
---
GBN has been creating landmarks in Real Estate and guided by a simple yet profound philosophy Creation not Constructional Headed by a team of visionaries and dynamic leaders. So far the Company has built project in multiple residential segments.
The long standing mission of the Company is to dedicate itself to create space that blend in with the surroundings and making the spaces Present Perfect and Future proof. The core values of the company are honesty, innovation, excellence, eco-friendliness, technology, sustainability, value and commitment to time schedules are perfectly aligned with the living space it builds.
OUR
CURRENT RUNNING PROJECTS
---
OUR VISION
To build the finest architectural spaces that offer joy and fulfillment. To continuously provide delightful experiences to customers and nurture lifelong relationships with them. To embrace new opportunities and deliver exceptional value to all stakeholders.
OUR MISSION
Understanding and fulfilling customer needs by delivering the most practical, safe and high-quality building solutions at an affordable price, by leveraging the benchmark technology in the industry and providing continuous support, thus creating relationships for ever.